THERE ARE STILL BOMBS IN BOSTON. any of my followers who live in boston, stay INSIDE!

there are reports of MORE BOMBS hidden in trashcans and other places, possibly not just around the marathon area!

PLEASE STAY INSIDE BOSTON RESIDENTS, WORKERS, AND STUDENTS.

 do not go for a walk today, don't go to any public place until the city has been secured!
(Source: meeevs)
Just a note to all people planning on giving blood, remember it only has a shelf life of 42 days. After 9/11, so many people donated that there was a glut of blood in the system and much of it expired on the shelves, unused, because there was more than needed. ALso, if you donate right now, you will not be eligible to donate again for 8 weeks, so about a month after 9/11 there was a bit of a shortage, because many people couldn't donate again for several weeks.
Consider delaying your donation for a week or two to insure a good steady flow of blood that will allow blood banks to replenish their inventory. Most blood banks in the United States are part of an emergency sharing system and will be shipping ready to transfuse products to Boston if they are needed. Spacing out donations insures everyone will have blood to provide their community in the coming weeks.
SA forums goon Epiphyte (via vastderp)
((personally, I'm gonna spend the next few days gettin' my iron on so that I CAN donate.))
(via clockworkphantom)
Let's just go down the list

told racism and segregation in America to kiss her fantastic ass and left to go get that French money
made a fortunate shaking her titties in Paris like a real bitch
was the first black superstar
reinvented twerking
saved Paris by spying on the Nazi
got it…
Powergirl DC Comics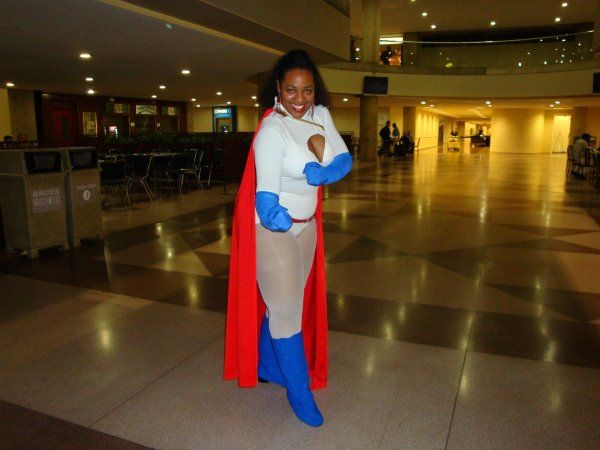 Thank you guys you are the best! For all us beautiful black gals are powergals!
Riley and Ellie, The Last of Us: American Dreams #3
She's not a superhero in the typical sense of the word, but anyone who's looking forward to Naughty Dog's The Last of Us should check out American Dreams when it hits shelves on April 24, 2013. The title features a young woman named Riley, one of the comic's protagonists. In the story, Riley meets Ellie (the game's protagonist) around the time both characters have to join the military or be left to fend for themselves outside or in the quarantine zone. Riley is described as "tough" and a "cool older girl" in contrast to Ellie's inexperienced or "innocent" character. Riley wants to escape the quarantine zone and avoid the life of a soldier, so she and Ellie decide to leave and tough it in the post apocalyptic environment of their world.