Iroque
DC comics
Appearances: "Green Lantern", "Blackest Night".
"Iroque and her tribe each possess a power staff, and power ring, which allow them to utilize many powers of the Indigo Tribe. These powers include the ability to fire energy blasts, create constructs, teleportation, and flight. The Indigo Tribe also speaks a language which not even a Green Lantern power ring can decipher. Members of the Indigo Tribe also appear to have the ability to channel powers of other Lantern Corps."

Info source: comicvine.com
Maxine Gibson Appreciation Post
Submission by : Oppositeoffaith.tumblr.com
Milestone Media is a company known for creating and securing an unheard of publishing and distribution deal with DC Comics and the Static Shock cartoon series.
Founded in 93' by African-American artists and writers: Dwyane McDuffie, Denys Cowan, Michael Davis and Derek T. Dingle. They believed minorities were severely underrepresented in American Comics. Milestone Media was their attempt to correct this imbalance.
You can read more about this here: http://en.wikipedia.org/wiki/Milestone_Comics
Soranik Natu
Soranik's first inital appearances were portrayed as a gifted surgeon and bearer of the legacy of Green Lantern ring bearer for the planet of Korugar, a curse for a people who still resent the actions of the former ringbearer, Sinestro.
Although she was raised by the Natus, her father is ACTUALLY Sinestro and her mother, Arin Sur. She was hidden from him since a young age for her protection.
With violet coloured eyes, she is only half Korugaran as her mother is a native of Ungara.
When she was growing up, she thrived in the sciences and became a skilled surgeon. She repeatedly rejected the responsibility of the ring before finally accepting, just so she could perform a difficult surgery inwhich without it, her patient was likely to die.
She was ultimately forced into the Green Lantern Corps. During her training, she was able to form a rally with her fellow recruits against an invasion by the Spider Guild and was granted membership in the Corps. On her first mission with her partner Myyrt, her ring failed her at a crucial moment and as a result, her partner died. She returned to Oa for help and found out, thanks to Guy Gardner, that the manipulation of a prince who wished to become a Green Lantern, with no reguard of others lives, was the cause, and not of her own fault. 
Published by: DC COMICS
Aliases: Sinestro's Daughter, Sora, Red, Lantern Natu and Green Lantern 1417.1
Abilities: Flight, Force field, Healing, Super Speed, Radar Sense, Energy Sheild, Blast power and willpower.
Queen Jet, (villian) DC Comics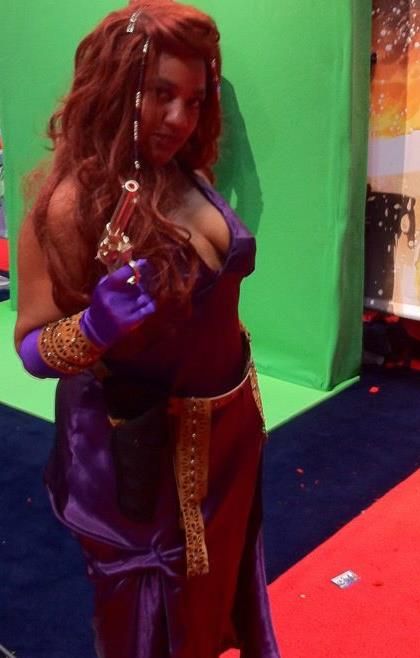 DC Nation: Thunder & Lightning - "Clothes Make the Hero" Video Clip
Sondra Fuller aka Clayface aka Lady Clay 
Sondra Fuller is the fourth and only female Clayface who was an agent of Kobra. She possessed the same abilities as Matt Hagen, but is more powerful. Sondra agreed to undergo an experiment involving shapeshifting because she hated her own face. She gained the shapechanging abilities of Matt Hagen, but at a much higher level. She can mimic the powers of anything she transforms into. However, unlike Hagen who returns to normal after some time and requires a particular protoplasm before he can become Clayface again, Sondra cannot return to normal, which she finds both a curse and a blessing.
As Lady Clay, she has battled the Outsiders and even formed a team with the other Clayfaces called the Mud Pack. During the events of the Mud Pack, Sondra Fuller began masquerading as the hero Looker and visited Preston at Arkham. That same night, he got into an argument with Helena and unintentionally knocked her head off. Believing he killed her, Preston went on a rampage until subdued in a nearby swamp by the Asylum guards. He was rescued by Fuller, who was still using Looker's appearance and powers, and used them to make Preston obey the commands of Basil Karlo, the first Clayface. Karlo ultimately betrayed Fuller and injected himself with Fuller's and Preston's blood. After Preston finally broke free of Fuller's control, he was about to kill her when she admitted how sorry she was for using him. The two fell in love and went on to live together in the hills outside Gotham, and Fuller became pregnant with their child, Cassius.
During Knightfall, Sondra attacked Azrael who was wearing the Bat-costume and was filling in for Batman.
Her motivation for the attack turned out to be that the villain Abattoir had kidnapped her son, Cassius Clay, and blackmailed them into returning to Gotham, where Preston should kidnap Graham while Sondra distracted Batman. The plan almost worked, but Azrael pressed the panic button on his modified costume releasing a sudden burst of energy that knocked out Sondra. He injected her with an anesthetic and left her for the police.
Neith
Appearing in the DC Comic Batwing #11 in 2012, Neith, an African woman named after the Egyptian goddess of war, served on the honor guard of Lord Battle and fought with Batwing and the Justice League International. She had brown eyes and grey hair and was nearly 6 feet tall. She was a skilled fighter and possessed superhuman strength, endurance and stamina. After her lord's defeat, it is unknown what became of her.
Blue Ice
Blue Ice aka Constance was a Mutant in DC Comics.
Created by Doselle Young and John McCrea, her first and last appearance was in Wonder Woman #154, 2000
With no known affiliations, she had the ability to amplify the radioactivity in a persons blood causing combustion.
Blue Ice was a villain who fought Wonder woman and unfortunately died in the very same issue that she made her debut.